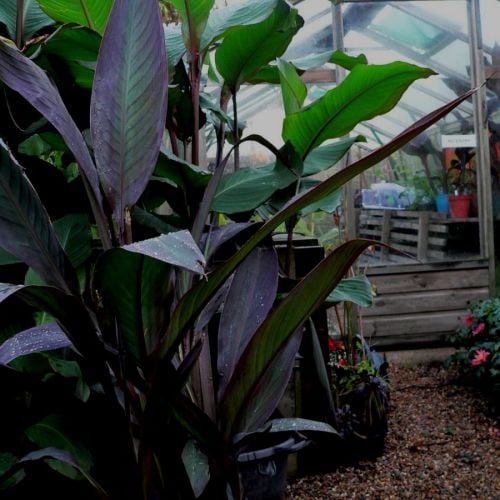 Canna Bird of Paradise
Dark lanceolate foliage needing a sheltered spot.
This item is now finished until 2023.
So named as the foliage resembles that of Strelitzia reginae which is the bird of paradise plant. As most of you will know of course. The leaves are easily damaged in a windy location hence needs a sheltered spot. Pot size 1 litre.