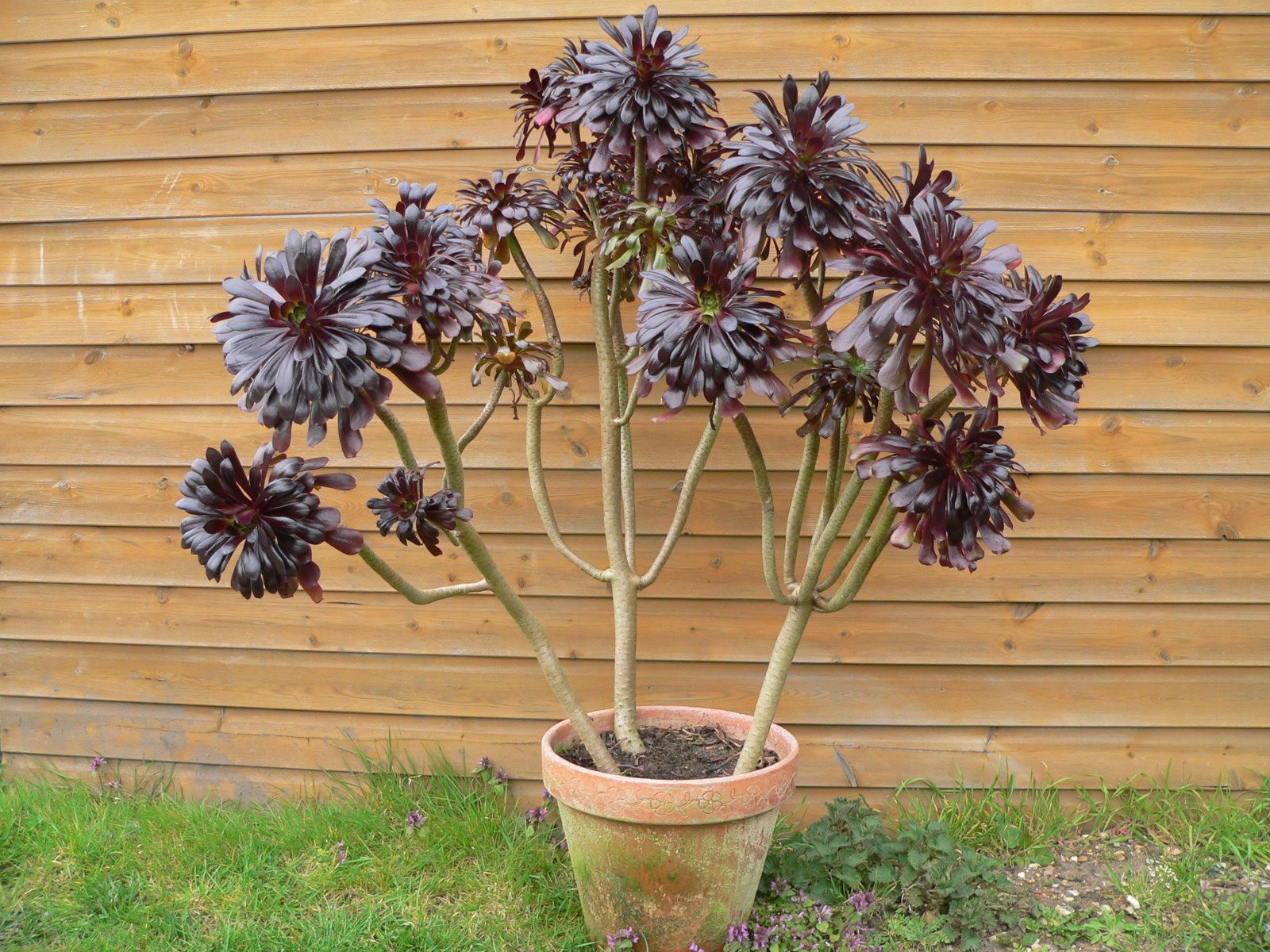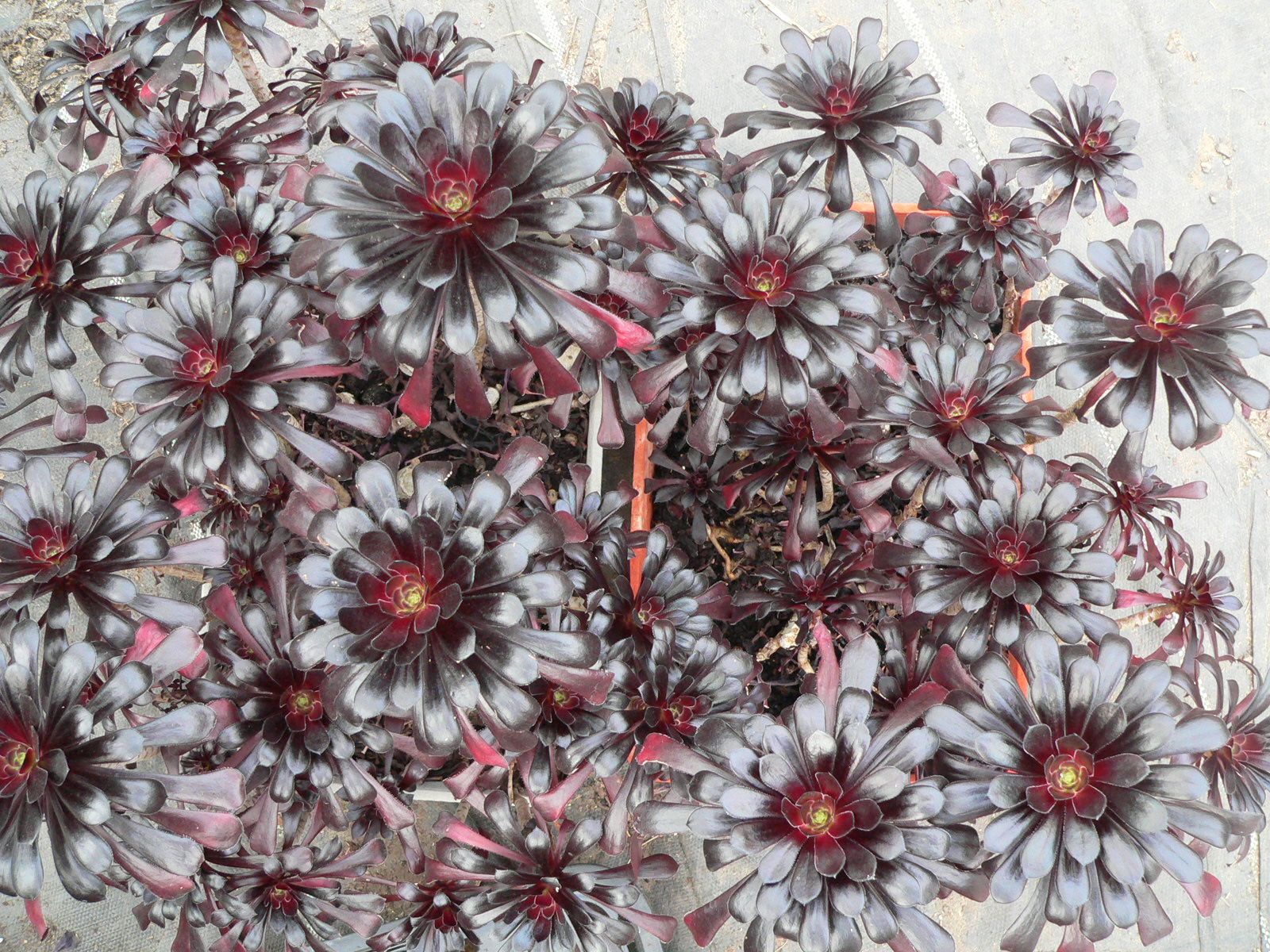 The following images below are taken here at Acre Meadow.
For Aeoniums for sale check out the shop page.
There are very many varieties of Aeoniums and I am putting together a collection of my favourites. For a number of years I have only grown zwartkop which is probably the best of the dark foliage ones. Others I collect I will be making available in small numbers when they are ready.
Aeonium zwartkop; Dark and striking, grows to a metre tall. The form and colour stand out against so many plants and backgrounds. There are many other dark aeoniums; small, multi headed, low growing, extra large headed, possibly darker. Plenty for aeonium enthusiasts and collectors to grow. But none better in my view! I use 3 in a 45cm clay pot throughout the garden. Sometimes a single in a 30cm clay pot. Soil based compost for stability.
Aeonium tabuliforme is the flat green one and special for it's form.
Velour is redder than zwartkop and pretty popular, commonly available.
Sunburst is green with a cream variegation and pink edging. Not that common.
Starburst also known as Lemon and Lime is much more scarce. Green and yellow variegation with pink edging and a pink flush on the upper stem.
Some of the newest varieties are truely stunning;
Mardi Gras being the latest to become more widely available is still relatively seldom seen at the moment. A colour combination of pink/purple, cream and green variegation. Colour changes with light levels and can be very dark in full summer sun and much paler in winter. For best colour in summer grow in partial shade. I will have this on sale at the nursery and plant fairs in low numbers this year and generally available on my website in 2022.
Big Bang is a large and fast growing aeonium with purple and green variegation. The effect is paint splatter or explosion of colour. Available from me in 2022. Currently rare in the UK.
Medusa is the most stunning and beautiful aeonium in existence and will have widespread appeal. It is difficult to imagine that there could ever be an aeonium prettier than this. Stunning rich red/purple striped leaves in summer, cream and green and softer shades of red and purple in winter as in the photo below . Currently rare. Viewable at the nursery in 2021. I expect to have a few for sale in 2022.
Finally Super Bang; currently the very rarest of the desirable varieties. Colours of purple, pink, green, yellow and cream variegations vary through the year as light intensity changes. I may possibly have this for sale in 2022 but perhaps not until 2023.