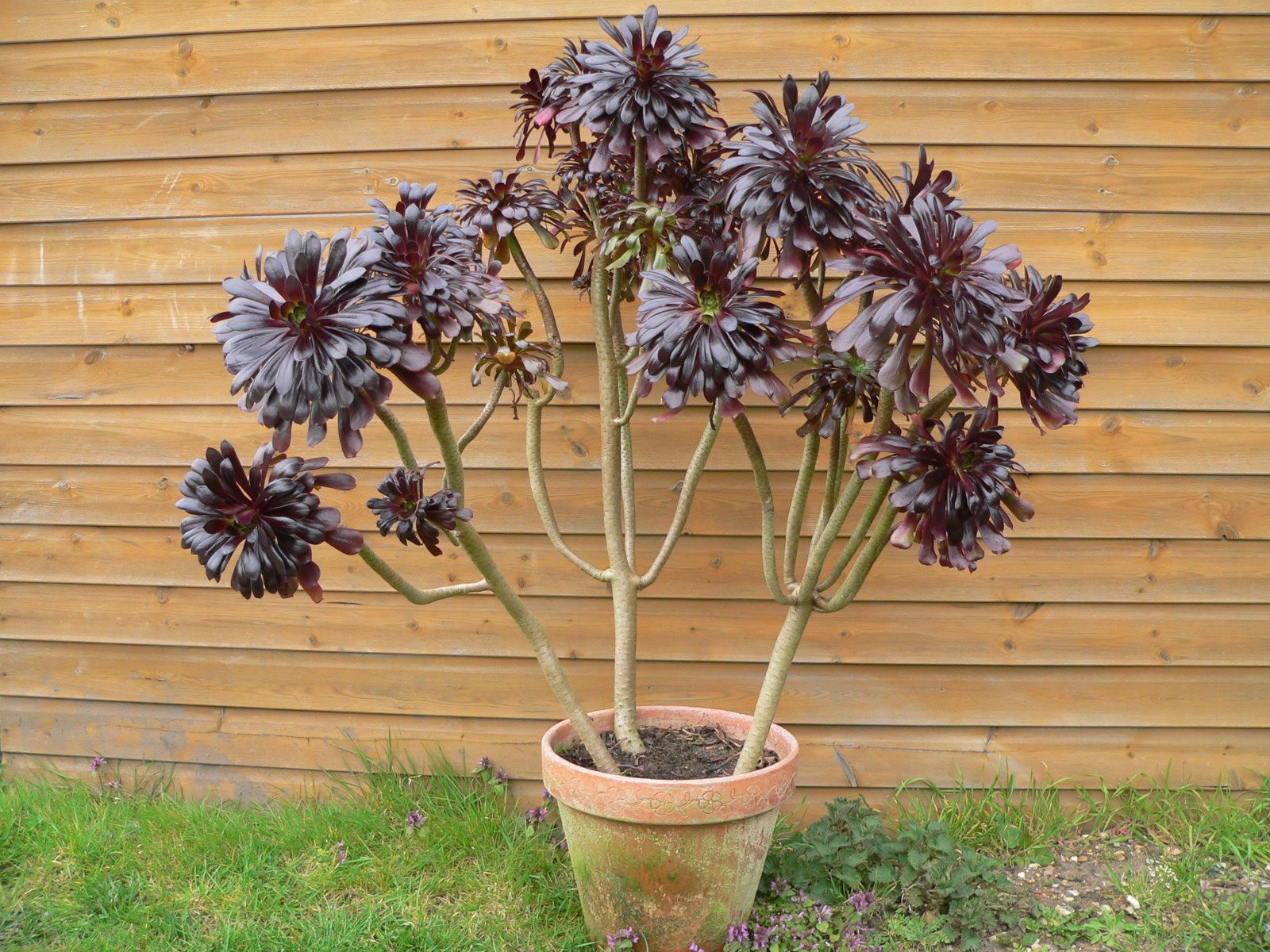 All images are taken here at Acre Meadow and copyright law applies to all images on this website which may not be reproduced without consent. For Aeoniums for sale check out the shop page which shows those available or available soon.
My collection of Aeoniums currently exceeds 30 varieties/species. For a number of years I have only grown zwartkop which is probably the best of the dark foliage ones. The collection is mostly of newly acquired plants which I will be making available for sale in the future.
Variegated aeonium breeding in the far east has really taken off with a large number of new hybrids and variegated forms of old favourites developed and many more I'm sure will come to light. Many of these plants are highly collectable, very pretty and will become very popular. There are really two definitions of rare for aeonium, most of these are new in cultivation and are for this reason highly sort after and carry a high price but should quite quickly become far less rare and less costly to acquire. Others are rare in cultivation species and more obscure varieties and forms possibly not that attractive other than to keen collectors.