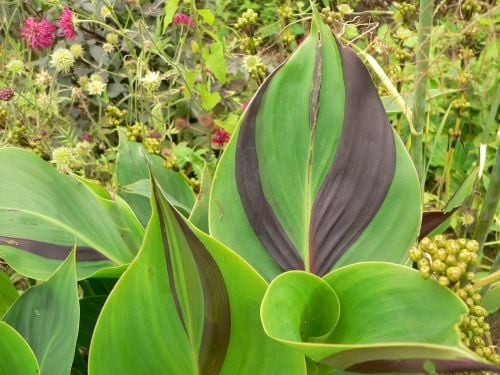 Canna Cleopatra
Chocolate and green variegated foliage. Flowers may be yellow or red or yellow and red on the same plant.
See canna growing guide especially if ordering before April. Erratic availability as plants from March due to limited numbers this year as building stocks.
An interesting Canna due to it's variability. Leaves may be entirely green, half chocolate. Striped with chocolate. Flowers equally variable in yellow/red. Height up to 4 feet/ 1.2metres.