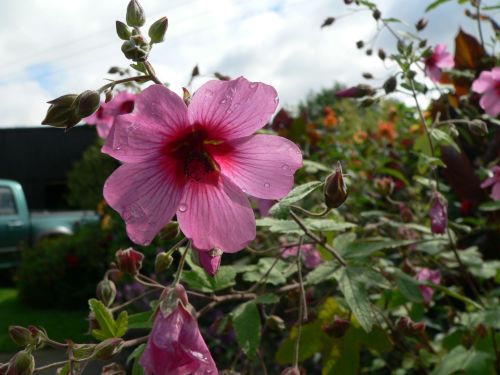 Anisodontea 'El Rayo'
African mallow, flowers for most of the year
Anisodontea El Rayo has Pink flowers with red throats in abundance and are smaller than traditional lavatera. Flowers produced all year round in a frost free location. Hardiness to about -5c or bring in. Left out all year here as planted out in the ground. Height 6 feet spread 4 feet, 1.8-1.2m. Semi hardy shrub. Evergreen if kept out of frost. Much better than lavatera in my view.
Suffered here in the last winter with two of four plants killed, one badly damaged and one perfectly healthy. Prolonged exposure to wind frost appears to have been the problem.
The next batch are expected to be ready in May 2022.