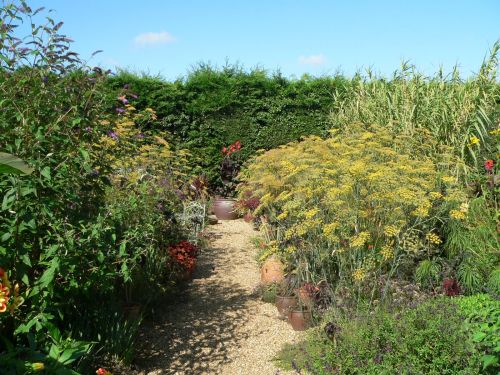 Fennel Bronze
Architectural plant. Attractive to insects. Drought tolerant.
Bronze fennel. A favourite here as it ticks many boxes. Providing almost year round interest including a strong winter skeleton. Feathery, see through foliage ideal for mid or front of border for height and a fine companion plant to show off finer things to their best just like foliage in a bouquet. Looks good with magenta or purple dahlias for example. A good flowering season with the dusky yellow umbels attracting hoverflies etc in late summer. Height 1.5 -2.2 metres/5-7 feet. Spread 90-120 cm/3-4 feet. Good in free draining soil which if poor will affect ultimate plant size. Very drought tolerant when established. Prefers full sun, not good in full shade. Fully edible. Tip; manage unwanted self sown seedlings at an early stage as they are easily removed then.
Supplied in a 9cm square half litre pot. Plant may be sent very dry so water on receipt.