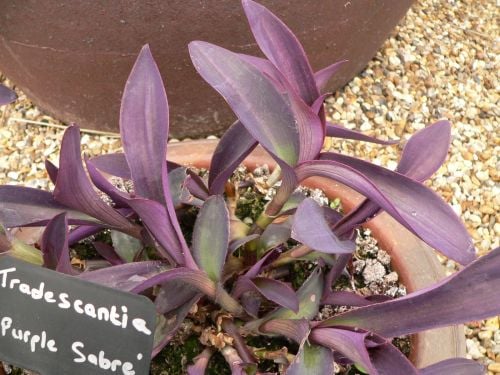 Tradescantia Purple Sabre
Violet leaves. Suitable as a house plant and good in a pot outside. Hardiness to -2. Pink flowers a bonus.
7cm pots priced at £3.20 available. A trailing or spreading plant grown for its violet coloured foliage. Small pink terminal flowers a bonus. If you bring it in it remains attractive all year. Sun or shade. Supposedly hardy in a sheltered spot. Protect from slugs and snails. House plant or seasonal garden plant which can survive outside all year in very mild places.