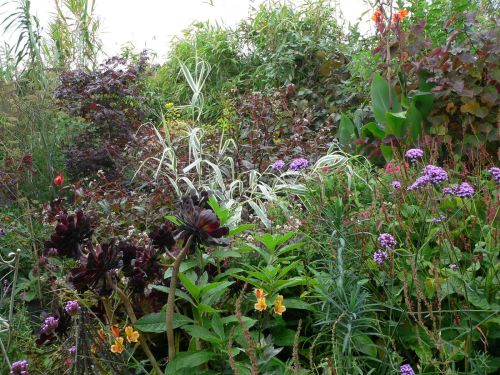 Arundo donax variegata
Large bamboo like grass with broad white stripes hardy to -10c or so.
Available in 9cm square, 1/2 litre pots until the plants need potting on then available only in larger sizes. If buying before the spring I would advise over wintering such small plants under cover frost free or wait until larger plants are ready in the spring. Arundo donax variegata is not as hardy as Arundo donax. Best with some winter protection or in pots to bring in from severe weather. Easily hardy to -6c. Said to be hardy to -10c. Unlikely to remain evergreen in most places in the UK. Clump forming habit. I f the variegation weakens the plant needs feeding.
A very bold stout grass with white variegation. Strong stems. Grows 6-10 feet.1.8-3m. Best to cut down old stems at the end of the season or in the following spring. Makes a good focal point or strong contrast in form and colour. Looks especially good with a dark background or with dark plants.