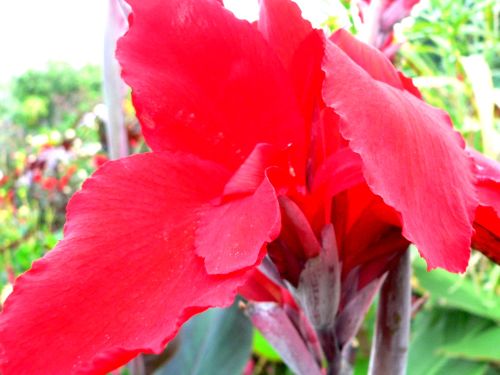 Canna Black Knight
True rich red flower. Red tinted Blue-green foliage.
A few plants available from late June then good stocks from 2023. See Canna growing guide for full details. 1 litre pot. Larger pots later.
Canna Black Knight, the best, true red flowered canna. Very popular for its eye catching rich red flower and great looking foliage. Ht to 6 ft 1.8m. Leaves are quite slender and very attractive, bluish-green with some blush red. Often mis-sold as a dark leaved variety with a red/orange flower.