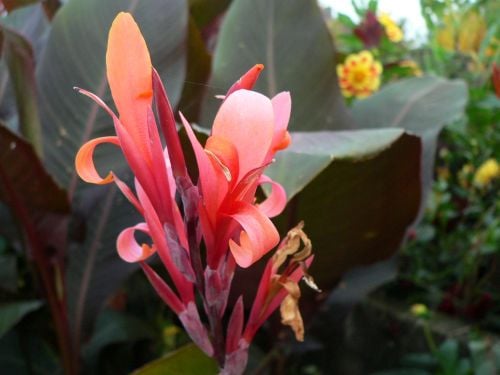 Canna Russian Red
Good tall dark foliage, available as a potted plant in a small pot.
Russian Red is ideally grown for it's foliage. The slender Orange-pink flower is freely produced but smaller than average making this plant suitable for a subtle background or accent without stealing the limelight. Height 6-8 feet 1.8-2.4m.
For larger plants see the other listing. Sold as a strong growing plant in a small pot of 1/4 or 1/2 litre. 2 litre pots ready very soon. Dispatched every seven days. Usually available at the nursery in various pot sizes Spring to Autumn.