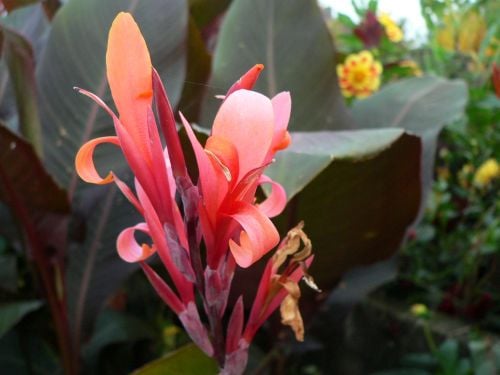 Canna Russian Red
Good tall dark foliage, available soon as a bare rooted plant.
Russian Red is ideally grown for it's foliage. The slender Orange-pink flower is freely produced but smaller than average making this plant suitable for a subtle background or accent without stealing the limelight. Height 6-8 feet 1.8-2.4m.
Available soon. Stock is low on this item and will fluctuate in availability for a time. Bare rooted plants are pot grown but supplied without pot and soil to avoid damage and for cheaper postage. Dispatched every seven days. Usually available at the nursery in various pot sizes Spring to Autumn.