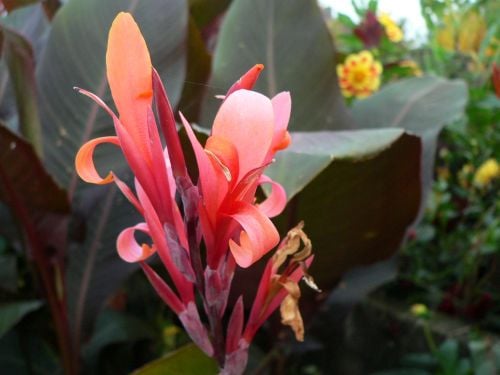 Canna Russian Red
Good tall dark foliage. An excellent backdrop and focal point. Fresh rhizome dispatched from mid January.
Sold as a fresh rhizome January to April. Check out the canna growing guide if buying before April. Russian Red is a lovely alternative to musifolia although not as large. It is dark and tall with a small slender orange-pink flower which is freely produced making this plant suitable for a subtle background or accent without stealing the limelight with a large bright flower. Height 6-8 feet 1.8-2.4m.
Available in various pot sizes Spring to Autumn.