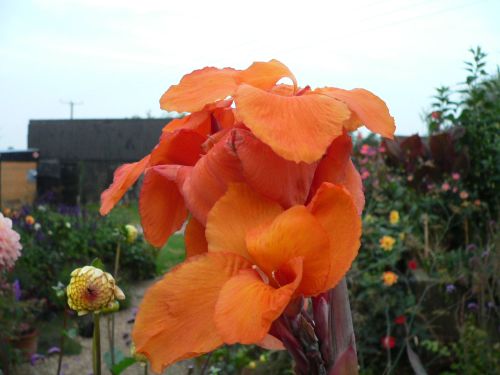 Canna Wyoming
0range flowered dark foliage. 3 litre pots.
3 litre pots. Price £18.
Wyoming; Average height 6ft 1.8m. Dark foliage and large pure orange flowers make this chocolate and orange combination very popular. . If buying January-March as a fresh rhizome for £6 you will need to grow on with some heat and light to initiate growth or the rhizome may rot. See Canna growing guide for full details. Dispatched every seven to ten days January-March then weekly from mid April. Always available at the nursery in various pot sizes Spring to Autumn.