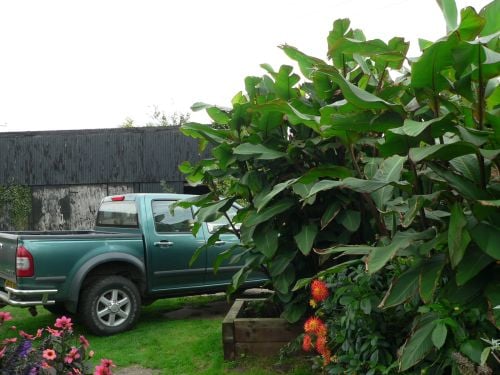 Canna musifolia grande
Large banana like foliage. Grows to 3 metres tall. Perfect for a tropical look
A very fast growing large canna for an exotic look. Grow for large leaves and height of 3 metres easily possible. Leaves have a maroon margin. Stems flushed maroon. The insignificant small orange flowers are rarely produced. Sold online as a live rhizome from my own stock plants. At the nursery available in various pot sizes Spring Summer and Autumn.
Typical size sold online. 9cm pot for scale.
If buying January-March you will need to grow on with some heat and light to intiate growth or the rhizome may rot. See Canna growing guide for full details. Dispatched last week of the month January-March then weekly from mid April.