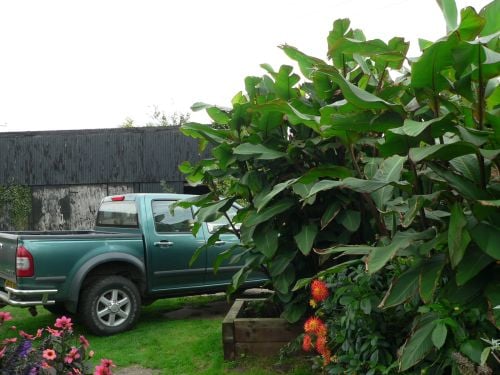 Canna musifolia grande
Large banana like foliage. Grows to 3 metres tall. Perfect for a tropical look.
Available as a bare rooted plant for £9 from May 1st. There are currently plenty of plants coming on for sale through May. All are home grown. A very fast growing large canna for an exotic look. Grow for large leaves and a height of 3 metres easily possible. Leaves have a maroon margin. Stems flushed maroon. The insignificant small orange flowers are rarely produced!
If buying January-March you will need to grow on with some heat and light to intiate growth or the rhizome may rot. See Canna growing guide for full details. Dispatched every seven to ten days January-March then weekly from mid April.