1948 Buick Engine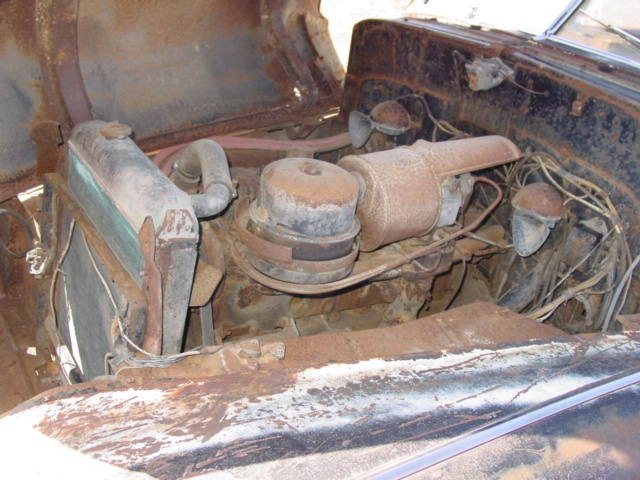 Engine bay as first seen, photo OKoldies.com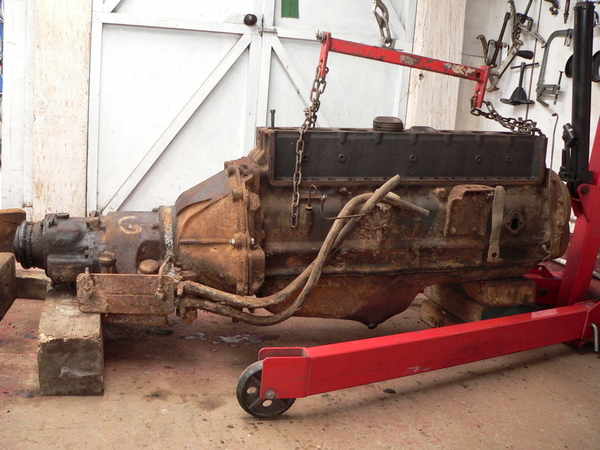 Engine and Dynaflow automatic gearbox removed.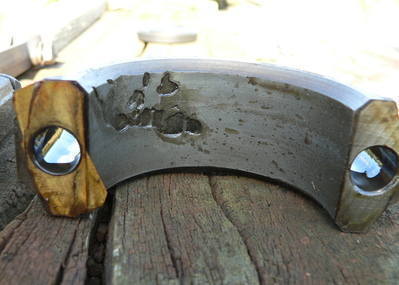 Connecting rod bearings are white metal. This was the worst suffering water damage in standing engine. All bearings precision remetalled to suit crankshaft below which remains within original specifications after cleaning and polishing.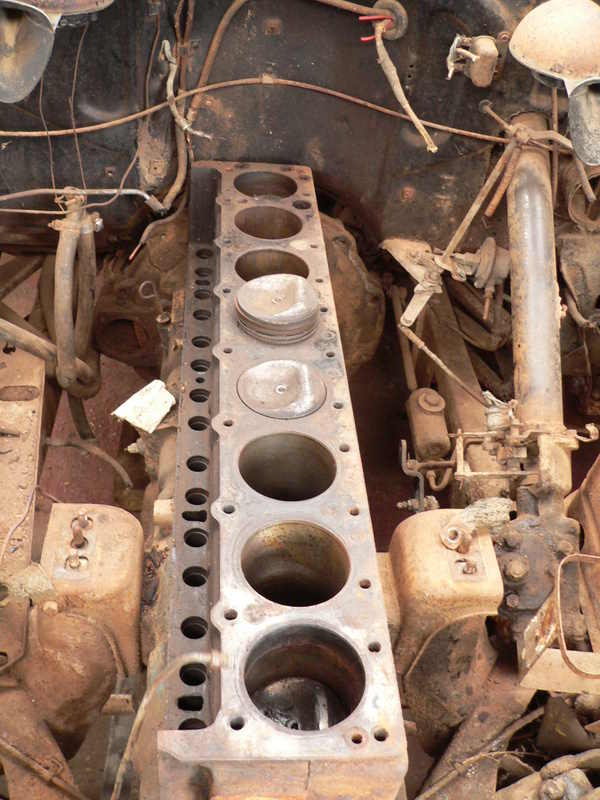 Above shows the eight cylinders of the inline 8 engine. Below the rebuilt engine.
Engine work includes; rebore to +30 due to water damage in one or two bores. New pistons and rings. Valve seat inserts for inlet valves and recut seats for exhaust valves. All valves renewed. White metalling of conrods. Crankshaft measured and one or two journals polished as required. Starter motor, oil pump, fuel pump and carb rebuilt. Exhaust header pipes made. Water neck made. Rebuilt water pump fitted. Radiator rebuilt. 12 volt alternator fitted. New 12 volt battery, same look as old 6 volt one. Electronic igniton fitted.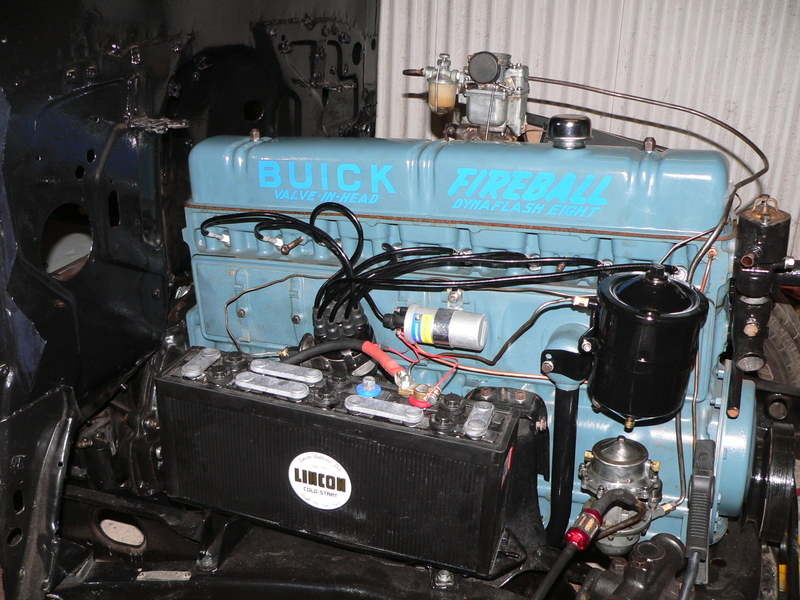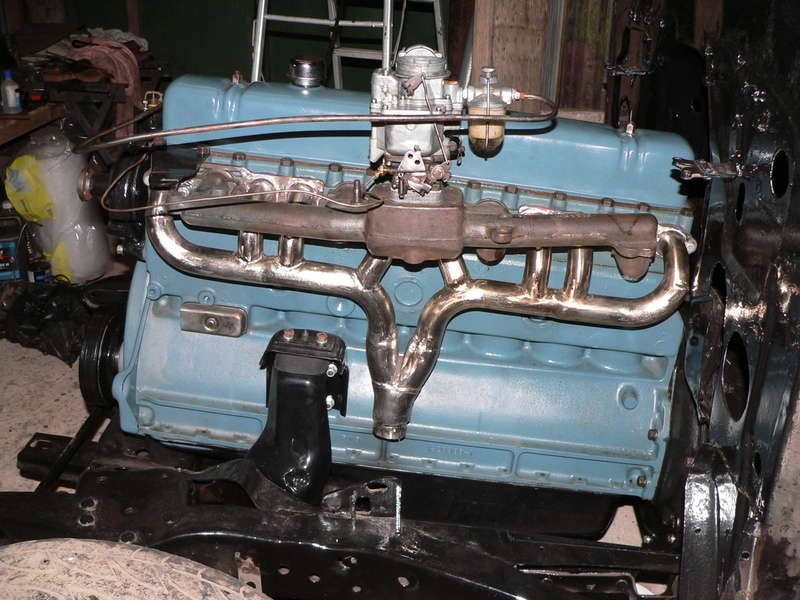 ENGINE RUNS FOR 30 MINUTES SOLID ON FEBRUARY 14TH 2015
Two short runs before this and a further run of 15 minutes means that on the 14th the engine ran for over an hour.