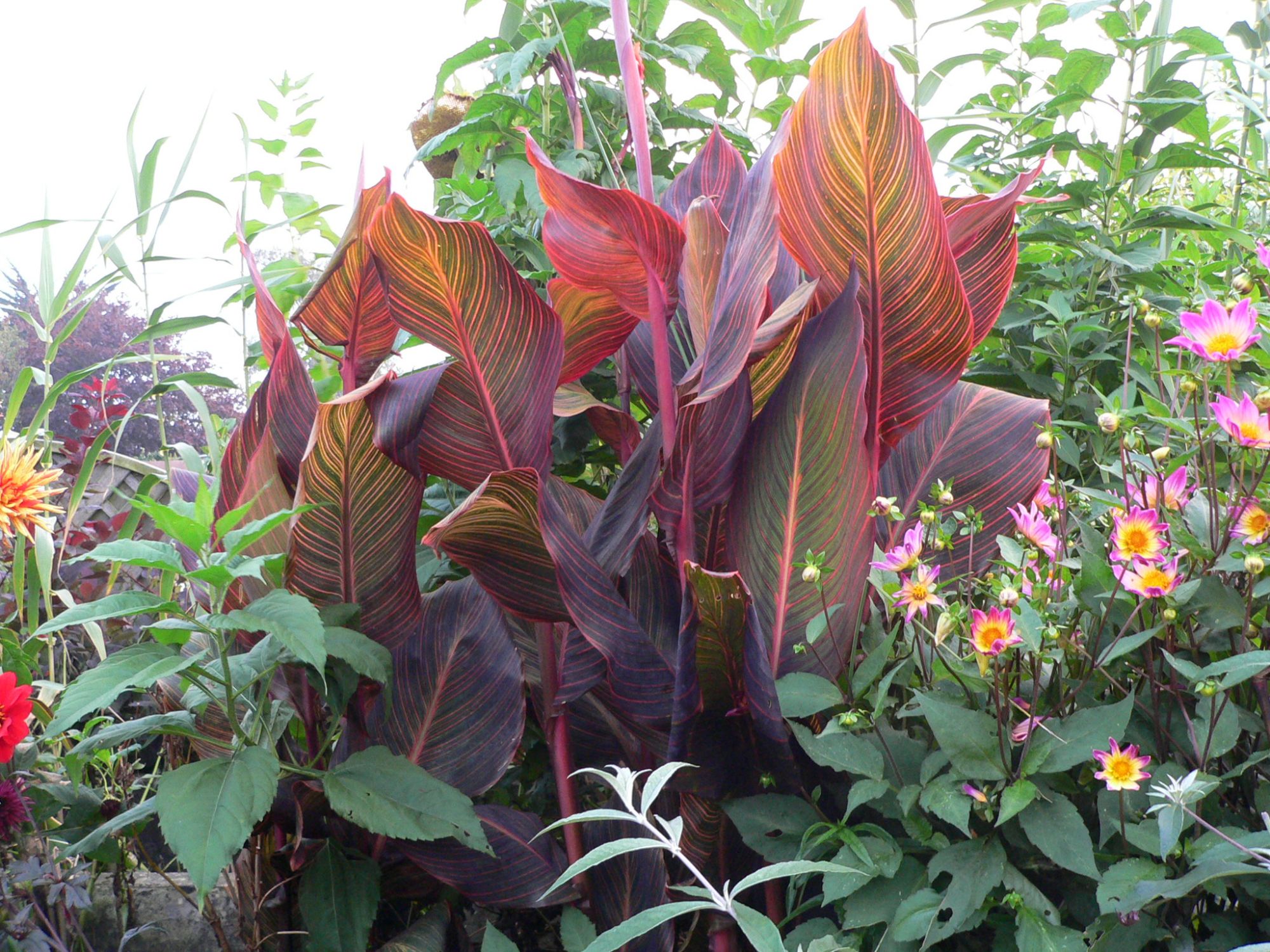 Garden Nursery and a garden of mixed planting featuring vibrant late summer colour, dark foliage, exotic and insect attracting plants in deep borders. Gravel paths between sleepers lead you through the planting. The garden is planted in deep borders and looks good from all directions.
Nursery closed online. For the National Garden Scheme the garden is open with plants for sale on Sundays and Mondays from 19th July. 10% of sales revenue goes to the NGS on NGS open days. See the NGS website to book a time slot to visit. There is more to see on a NGS open day than on a normal day! Online and postal deliveries are suspended for the 2020 season. Check out the news page for the latest on opening dates. AT THE NURSERY PLANTS FOR SALE ARE CASH ONLY!
Website under reconstruction will feature plants from the garden grown in the nursery and those available for online sale. A much bigger, ever changing, choice of plants, many in larger sizes than sold online for sale at the nursery when open and at plant fairs attended in East Anglia.