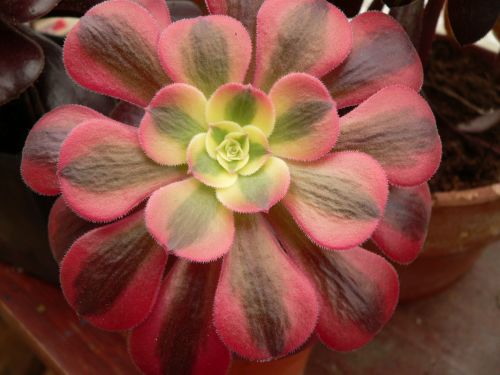 Aeonium Medusa
Highly colourful variegated Aeonium which changes colour intensity throughout the year.
Expected height 30cm with a similar spread. Multiple smaller heads surrounding the top head. A new variety with widespread appeal. Grow as a houseplant or outdoors summer, indoors winter.
Availability likely from May 2022. Price to be confirmed at £30 or less.